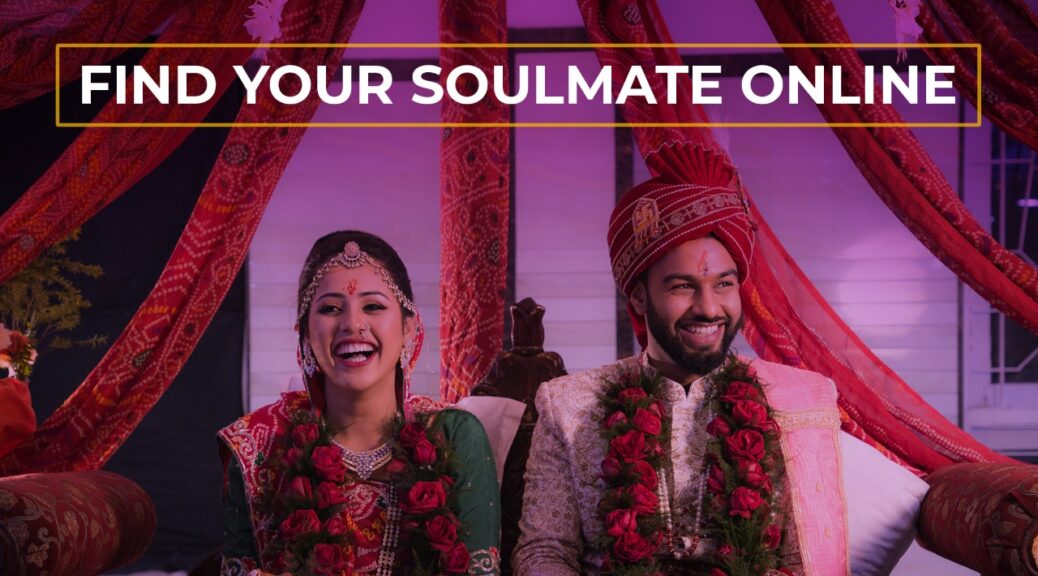 7 Great Differences Between Online and Traditional Matchmaking
7 Great Differences Between Online and Traditional Matchmaking
The market is brimful with options for both Online and Traditional Matchmaking. However, there is a constant debate going on about "which is better online or traditional matchmaking?". 2022 is slowly shifting from traditional dating to online dating gradually. Over time, online matchmaking has been quite authentic as the best matchmaking services are personally verifying all the profiles created by candidates on their platforms. The chances of fraud profiles have reduced in the past few years. Just like the traditional matchmaking method, people who want to get married can find their soulmates online.
1.Kill first encounter awkwardness
Online matchmaking sites are swiping off all the stress of talking to a stranger. Encountering random people is the primary difference between traditional and online matchmaking.
One doesn't need to go beyond their comfort zone just to find a partner. No 1 matrimony site in India allows people to find their better half from any location across the world. It kills the requirement to go on some stupid blind date and sacrifice your comfort just to find a better person.
Say goodbye to meeting new people physically on a very first date. Connect over screens, messages and video calls to build comfort before sitting awkwardly in any cafe.
2.Efforts on First Impression
In traditional matchmaking, from your appearance to the first sentence every detail creates a life-long impression on the other person. Indeed, drafting your online profile on the no. 1 matrimony site in India is less hectic than working on your looks. However, one needs to put effort to stand out from the crowd.
You have to maintain the balance between expressing yourself and appealing at the same time. Not everyone can do it the first time. Hence, before connecting to any new user; on the best matchmaking services you can even edit your profile.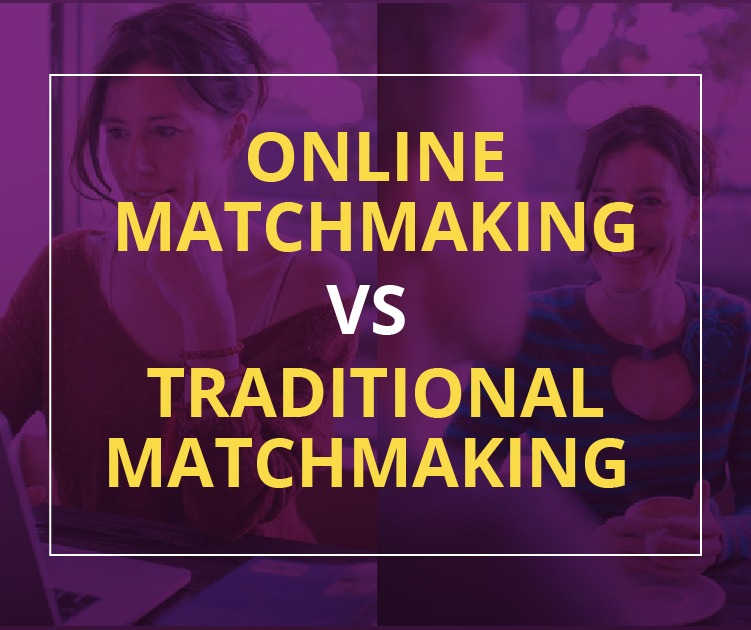 3.Pressure of starting the right conversation
The pressure of saying the right word/comment or compliment while meeting someone in person is real. Due to nervousness, it can go wrong. While meeting someone online for the first time can be effortless. You don't even need to begin the conversation even, the description in your profile will be a way to attract the attention of other users on the best matrimony site in India.
While being creative with your profile description, don't lie about yourself. The match will eventually find out about your personality and it will create a negative impression on the person.
4.Don't aim for picture perfect
A profile on the best matchmaking services is incomplete without a picture. Throw some classic images of yours to make the profile look appealing. Put a good profile picture where your face is visible to the profile viewer. You can even add additional pictures of doing some work, it will give a glimpse of your personality and interests.
Nothing is picture-perfect, you will learn things about online matchmaking sites over time. Till then keep making mistakes, keep learning and keep looking for your perfect partner.
5.Filter out your Choices
The other significant feature that makes online matchmaking different from the traditional method is the allowance to use profile filters. Filters like name, age, height, religion, ethnicity, education, profession, salary range etc. are the primary way for matchmaking sites to put singles together.
No more starting from the beginning every time you meet someone. Let the AI on the no.1 matchmaking sites in India use their database. Also, you will have something to talk about when there will be some common interest among you guys.
Basic interest and other information filtration will show the results of the people who have the most common interest with you.
6.Communication at ease
Communication is the foundation of learning about someone. If you don't use the art of communication, your meeting probably won't go well in both online and offline mode.
We all have at least one experience where we failed to communicate with a stranger. Offline meetings often pressurise me to focus on body language, eye contact, looks, and the way you are talking. Where else, online meetings are more focused on communication. No awkwardness, only a healthy conversation.
7. Connect at your own pace
While meeting someone you are interested in, in person you get a limited timeline. There will be time restrictions from both ends. Online matchmaking sites, help you to find romance even when you are busy with your professional life. As all the communication is done online on mobile, there is no fixed timeline. One does not have to leave all the work in search of a partner.
Online dating and matchmaking are better than traditional dating due to their convenience and effortless usage. Take your time and get to know the other person with maximum comfort and time.
Primary Concern of users while using Online Matchmaking Sites
Trusting anything on the internet is not easy. We all know about online scams, whether you are buying a product or connecting to find the better half. However, if you are using the no.1 matrimony site in India; you will never face such a situation. Be cautious while using such platforms.
Playing an emotional fool
While using an best matchmaking services, you gotta be smart enough to catch up with the intentions of the person. Whether it's offline or online, trusting people is not that easy. Keep the guard on and trust the person only after a few meets.
Asking for financial support is the most common scam done online. Some users on the matchmaking sites will come to you to ask for financial help in the name of a medical emergency, be careful before surrounding yourself. Helping is good, but not at the cost of your emotions.
Artificial and less connected Interactions
Seeing someone in person is a different feeling and can't be enjoyed with online matchmaking. But it happens in the beginning, later both prospective match finders can meet and build their relationship.
Beginnings are hard, but later it is smooth like butter. After chatting for some time; you can take your relationship to the next level. Take time and break the stereotypes about online matchmaking.
What makes The Matchmaking Show different?
As you have read about the cons of online matchmaking, the matchmaking show eliminates all such possibilities. All the profiles made on the sites are manually verified by the team. There is hardly any chance you will face such incidents.
The AI system on our website helps us to find the right match for you by analysing your filtration. We strictly follow the government matchmaking and dating policy to reduce such cases on the platform.
Besides this, we have a strong security system to protect all your personal information. No one can invade your privacy. To find your dream partner, go on the official website and fill out your form; we are waiting to assist you in finding the right match.
Final thoughts
There are also some cons of online matchmaking, but if you are using the best matchmaking services; you are ready to find your dream partner. Connect with a large number of people, find like-minded ones' and walk towards your life partner. To find your soulmate, create your profile on the official website.
For More: The Matchmaking Show