The Matchmaking Show is the first-ever reality TV show where participants get the opportunity to present their true selves to millions of potential suitors across India, USA, Canada and UK. We present a unique interaction with our celebrity host to especially increase your chance of finding the perfect match.
Garner the attention of suitors from all over the world. Altogether, get hundreds of potential matches to contact you via our AI-based website while additionally becoming famous through the show. Conversely, interact with celebrity-host Bhagyashree! Participate on The Matchmaking Show and find the one you've been waiting for while getting famous!
We will be filming first-ever reality TV show in three different locations e.g. Mumbai, Dubai and London throughout November and December 2022. Therefore, selected participants have a freehand at choosing the location that best suits them.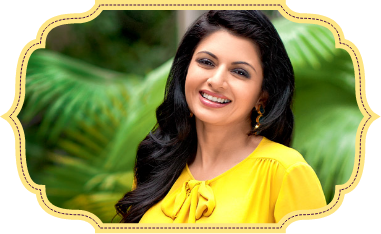 The World's First Televised Matchmaking Reality TV Show Hosted by Celebrity Bhagyashree on Leading OTT Platform VOOT.
WHY SHOULD YOU REGISTER?
A revolutionary matchmaking reality show where you can find your soulmate, and in the process become a real-life celebrity!
GET FAMOUS, FIND A SOULMATE
Get in the limelight and become a celebrity.
Higher probability of finding your perfect match.
Get noticed by compatible life partners worldwide.
Meet like-minded people to share experiences with.
A golden chance to get someone who cares about you.