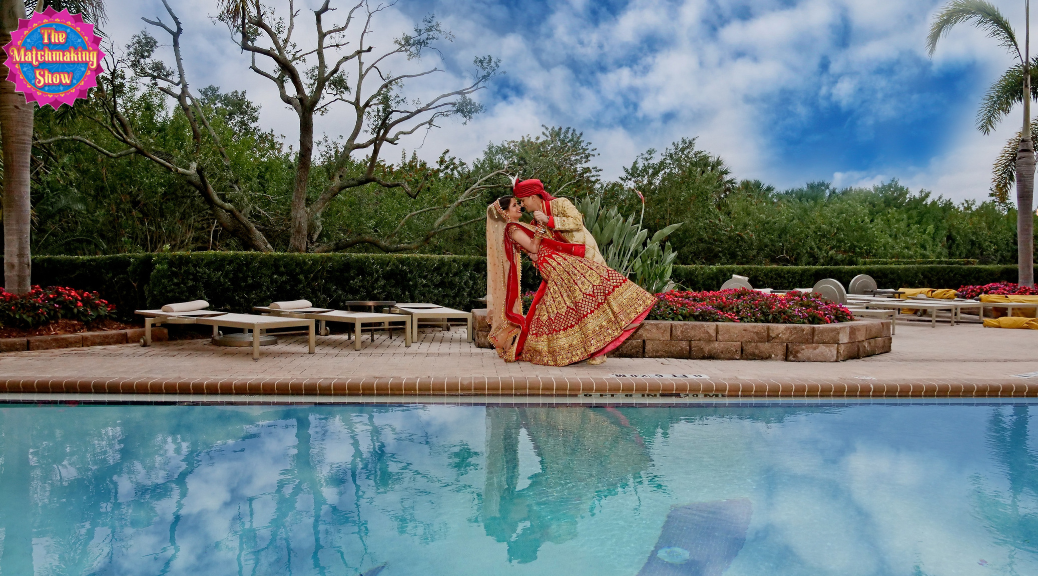 8 Tips to Save Money While Hosting a Destination Wedding 
8 Tips to Save Money While Hosting a Destination Wedding 
Are you wondering, how to save money on destination wedding? What if we say yes? Indian weddings are popular for their royalty and vast culture. As we know in the past decade, destination weddings have become such a rage in India. But, we all know not everyone has a big fat budget to invest in destination weddings.
However, if a couple plans well, they can host a destination wedding on a low budget too. Indeed, destination weddings include additional expenses like travel costs, vendors/guest hospitality, decorations, rent of the chosen destination etc. But all these can be reduced to half if certain things are avoided while hosting a wedding.
We have done our research and figured out that the cut-off on a few additional expenses can bring down your wedding budget up to 40% to 50%.
Dive into the write-up and find out how you can turn your wedding day into a fairy tale within the budget.
Ways to Host a Budget-Friendly Destination Wedding
1. Reach Out to Local Vendors
While hosting Indian Weddings, the vendors and artists cost a lot. Some couples like to take away their local talent to their wedding destination. This results in the expense of stay, food and travel of the local artists. Wondering how to save money on a destination wedding?
It is advisable to use the local vendors of the destination you are planning your wedding at. You can even communicate with the hotel/resort management to give you contacts of the local vendors. There will be no expense for the maintenance of the artists. Besides this, they will be like your guide in an unknown city.
Avoid non-required expenses to burst the budget of hosting a destination wedding.
2. Pick Natural Destination
When you pick a wedding destination like an old heritage property, beach or mountain; you require minimal decoration. The natural scenic beauty kills your need for props, flowers and other decorations that just double your budget for hosting a wedding.
Besides this, you can pack a few props and decorations for the wedding destination place. This will save a lot of your cost on renting props.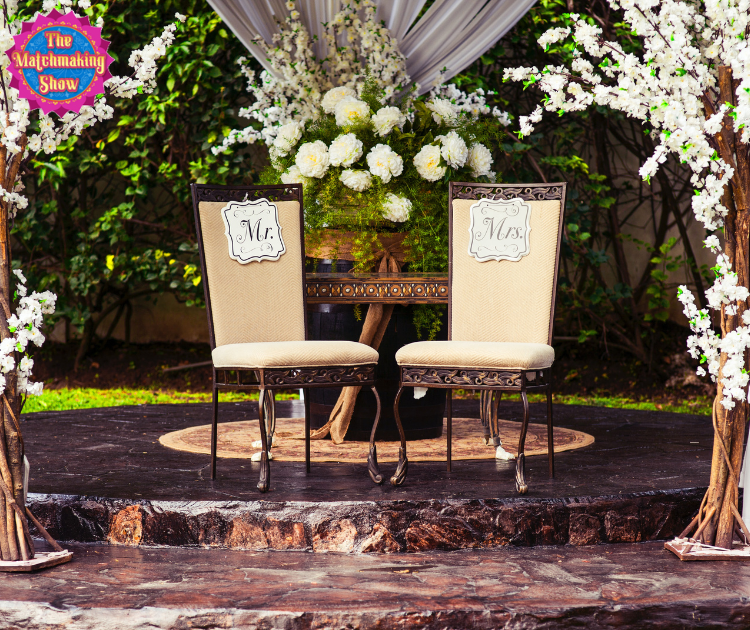 3. Go For an Off-Season Wedding
Do destination weddings save money? Yes, only if you are planning in the right way. Marrying during the peak wedding season of the chosen destination will just double your expenses due to high demand. Like in India, November and December are the peak wedding and vacation seasons. If you are choosing India as a destination, the cost of hosting will be huge.
Plan your wedding during the off-season. It can surely reduce your wedding arrangements cost by half, as there will be low demand and maximum supply.
Moreover, all the vendors like hotels, decors or caterers are easily available for the services and even ready to negotiate the costs of their services.
Even if you are doing wedding shopping, there will be huge discounts on the clothes you are buying.
4. Look for Offers and Deals
Booking hotels, caterers, photographers, and decors for wedding planners like services close to the wedding will cost you a lot. It is advisable to book all such services in advance so the vendors won't take advantage of your requirement. The off-season bargains can save you a lot of expenses.
Moreover, go for a group booking as hotels tend to provide some discount on bulk booking. Also, you can check out the online websites to apply for off-season coupons and discounts.
5. Offbeat Destination
Choosing the right destination is your first answer to how to save money on a destination wedding. The common mistake couples do is they end up renting the most exotic location. The destination covers half of the expense of the destination wedding. If you are going to popular destinations, then there is no way of saving money.
Research and find the offbeat destination. Instead of choosing, the royal palaces of Udaipur and Jaipur, go for less crowded tourist attractions like Pushkar, Shillong or Rishikesh. These towns do have some hidden gems and unexplored tourist places that can save your costs by approximately 30 to 40%.
Choosing a destination nearby your hometown will reduce travel expenses. Tourist places closest to nature like beaches, rivers, mountains etc. are the best choice for destination weddings as they also save your money on decoration.
Don't forget to book the destination during the off-season so you can bargain the costs.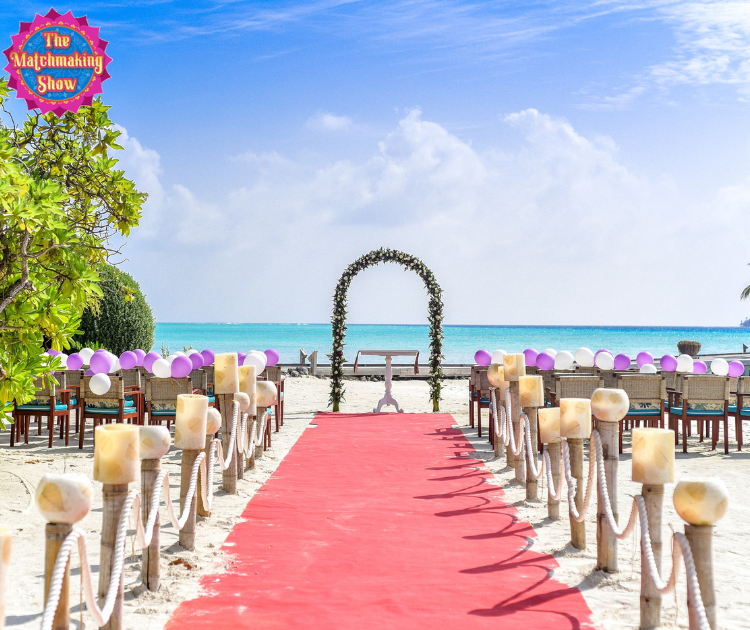 6. Limit Your Guest List
While doing a destination wedding, if you have a huge budget; you can invite as many guests as you want. But, if you want to save money keep your wedding list short. Indeed, deciding the number of guests from both bride and groom is quite a task. If you talk about destinations like hotels or Resorts, the cost is per-guests every day.
We understand your concern about celebrating your big day with your whole family and friends. But, when you invite exclusive close guests to your wedding and then host a reception later for other people it will save money from the destination wedding.
The quirky answer: do destination weddings save money, and host a reception for all the guests in your hometown so there will be hardly any travel and hospitality expenses?
7. Wedding Planner/ Wedding Package
When you choose a popular destination to marry the perfect match from India's first-ever matchmaking show, you get the wedding package. Such a destination offers you packages that can be pocket friendly. Moreover, there is a chance of bargaining and discounts.
The second choice is hiring a wedding planner. If you are choosing an unfriendly destination, then you should hire a wedding planner. The wedding planner might charge you, but it will be worth it. If you want to have a dream wedding, no one can plan it better than them. Moreover, if the wedding planner is local, he/she will try to do a justification with the venue.
Also, with their huge network of local vendors, they can get you huge cost savings on logistics.
8. Less luggage / No Gifts
Transportation of luggage and gifts just accelerates the budget of the destination wedding. While planning your wedding ensure that you're keeping your luggage minimum.
Also, if it is possible you can ask for "no gifts" from your guests while inviting them to the wedding. Carrying gifts will be expensive for your guests and then taking them back home will become such a burden on you and your family.
You can request your guests, and if they want to shower their blessings through gifts they can directly send them to your place.
Conclusion
Destination Weddings have become a trend in the past few years. Couples like to host their wedding at dream locations, instead of choosing regular venues. Indeed, when you are marrying a partner chosen from India's first-ever matchmaking show; the wedding should be special. Hope, you got the answer to your primary concern of how to save money on a destination wedding.
Find a partner and turn it into a fairy tale with dreamy wedding locations.